At any point in time we are usually delivering a number of different projects relating to our mission. At the moment we're working on:
Local People Global Stories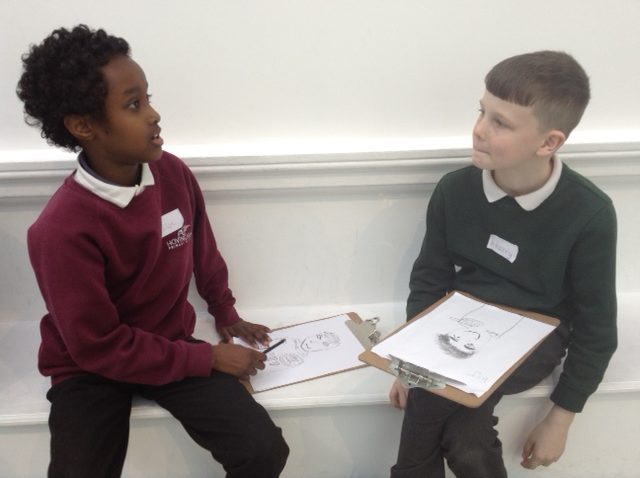 The Linking Network is a national scheme to support schools and communities to develop a positive, cohesive ethos by helping children, young people and adults to explore identity, celebrate diversity, promote community and champion equality. https://thelinkingnetwork.org.uk/ The programme brings together two classes from demographically diverse schools in a year long programme within a local area.
Leeds DEC started working with 9 Leeds schools in 2019, bringing a fabulous 14 classes to join The Linking Network! It is funded by the Department of Education and the Ministry of Housing, Communities Local Government. If your school would like to find out more please contact Hannah on hannah@leedsdec.org.uk

Intergenerational Linking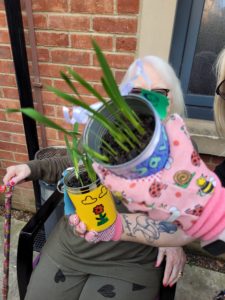 Intergenerational Linking programme brings together primary schools and Care Homes in order to
develop a long-term volunteering habit amongst young people, in particular those aged 5-14 years from less advantaged socioeconomic backgrounds, through the provision of high-quality opportunities and support
connect the residents of care homes for older people with their local communities in a way which is flexible, practically achievable and self-sustaining
"This intergenerational linking project has got children thinking in a different way. Now they're thinking how much knowledge older people have and what they can learn from them too". Leeds teacher

The project has been made possible through  through the #iwill Fund, a joint investment between The National Lottery Community Fund and the Department of Digital, Culture, Media & Sport, in partnership with The Dunhill Medical Trust  My Home Life and The Linking Network. 
To read a lovely article about the project, click here to read this little blog on My Home Life website.

'We are Leeds': Building a stronger Britain together.
The Leeds Development Education Centre has the great pleasure of working with three different communities across Leeds, as part of our Building a Stronger Britain Together (BSBT) project, funded by the Home Office to promote intercultural understanding.
The purpose of this project is to bring Leeds' communities together to explore and reflect on different stories of how people came to Leeds, how people feel about Leeds and how they are part of the wider Leeds community. A central aim of this project is to encourage participants to explore different perspectives, what differences and commonalities they find with people from other communities in Leeds, in order to strengthen intercultural understanding within and across the different communities in Leeds. 
The 'We are Leeds' project provides a fantastic opportunity for young people to take part in an eight-week school programme, working on themes like  identity (what makes me, me?), belonging (how am I part of my community?), prejudice and discrimination (the fear of "the other"), media literacy, and critical thinking (what are good questions?). In a political climate where community discourse can be dominated by sensitive issues such as Brexit, migration and segregation, we believe that young people need to be equipped with particular skills, knowledge and confidence in order to tackle the most pressing, global issues of this century. We know that schools work hard to encourage young people to think critically and to be open to multiple perspectives when making decisions or finding solutions. This programme is designed to support schools in promoting intercultural understanding.
The "We are Leeds" project also includes a six-week programme for parents (including visits to different schools in Leeds and trips to places of cultural interest in Leeds), one-day school exchanges of pupils from the chosen partner schools, and intercultural community days (to bring together the pupils from all three partner schools to meet).
In a nutshell, this project provides a safe space and platform for people of Leeds to come together to learn from each other, to exchange ideas of how to further improve their community and – celebrate their communities!

Local People, Global Stories
Migration - local people, global stories: An exhibition highlighting local and global themes in schools and school communities.
Britishness is modifying and re-forming every moment, there is no single story of what makes someone British. Similarly, there is no single story of migration. Our country has been enriched by the contributions of our migrant population for centuries. 'Local people, global stories' shines the spotlight on Leeds to promote deeper understanding of migration and how migrants have contributed to our local community. In this project funded by the People's postcode lottery, Leeds DEC will be co-curating this exhibition alongside local artists, community groups and schools.
The exhibition will consist of a range of portrait images, accompanying text and audio extracts to create a multi-sensory experience that tells different Migration stories. It will explore the many reasons people come to Leeds, their journey, and how they found their place in the community. The exhibition will be shown in community spaces and at community fun days and festivals to reach large numbers of people and open up honest dialogue. By showing the human side to migration we will encourage critical thinking and multi-perspective reasoning.
Against the backdrop of a turbulent national image, 'Local people, global stories' paints a colourful celebration of the diverse cultures and communities that have made Leeds the dynamic city it is today. By engaging people from a range of cultural/ ethnic/ faith/ class backgrounds the exhibition will cumulate the perspectives of local people with global stories to inspire appreciation for other cultures and traditions.
The workshops delivered in schools hosting the exhibition will seek to support schools by providing rich and varied representations of the communities of Leeds. Pupils will look at how Leeds has welcomed migrants over the last 200 years and how migrants have helped to shape the modern city of Leeds.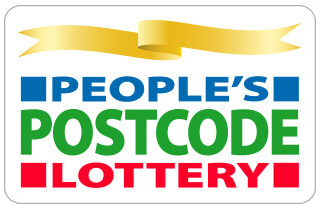 Global Issues - Global Subjects
We have developed frameworks and lessons (Maths, Science, RE & Citizenship and MFL) for schools to help teachers unpack contemporary global issues. Using the Sustainable Development Goals as a starting point the resources address global challenges such as Climate Change, Gender Equality, Migration, International Inequalities and Intercultural Understanding and many more. Here you can download our Global Citizenship toolkit for Primary schools.