Photo credit: Edinburgh Community Solar Coop.
This course, tailored for Primary teachers, has been developed with experts from the University of Leeds, some of whom are key contributors to the Intergovernmental Panel on Climate Change reports. Other inputs include subject specialists and pupils.
Climate Curriculum Key Ideas: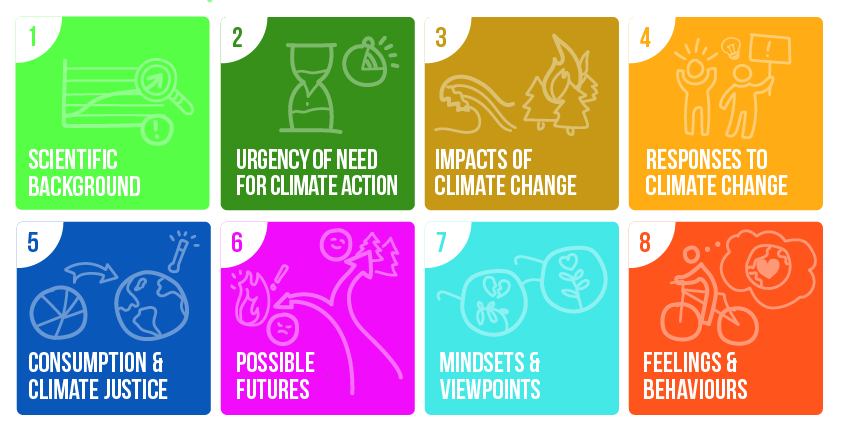 How will our training benefit you?
Increased confidence to integrate climate change into your teaching at an age-appropriate level
Concise background information to support your understanding about the climate crisis
The opportunity to share ideas and plan with teachers from other schools / key stages
Hear directly from authoritative climate scientists from the University of Leeds
Access to videos and resources provided by climate academics in a range of disciplines
A certificate on completion
How will our training benefit your school?
Support to integrate our Climate Curriculum learning outcomes into your schemes of work
Links to lessons and resources to support these learning outcomes across the primary curriculum
Resources and ideas to take away and share with other staff in school
"Thank you so much to Leeds DEC for creating such an impactful, significant and relevant teaching course to educate our primary children and us teachers!" Emily Gilham, Science subject leader
We offer three options
We can tailor the course to the needs of your department / school
We offer discounts for group bookings

'Very enlightening, many thanks for the excellent resources'  
'This has been so much fun exploring CC in more depth and really thinking about how to embed the issues into my own subject and across the school.' 
'This course has been incredibly useful. I have broadened my understanding of climate change and learned some very surprising information. I have gained lots of ideas and inspiration for my subject and also at whole school level.' 
'Such an impactful course! Loads of resources to come back to, thank you for making it so accessible.'
'Excellent resources, a good balance of reading, media and quizzes, a manageable amount to complete, very useful assignments. I'd already raved far and wide about your climate change curriculum objectives and will be suggesting that this is adopted at a primary school I'm a governor for. Thank you. This is without a doubt one of the best resources out there.'