TEACHING A CLIMATE CURRICULUM:

SECONDARY COURSES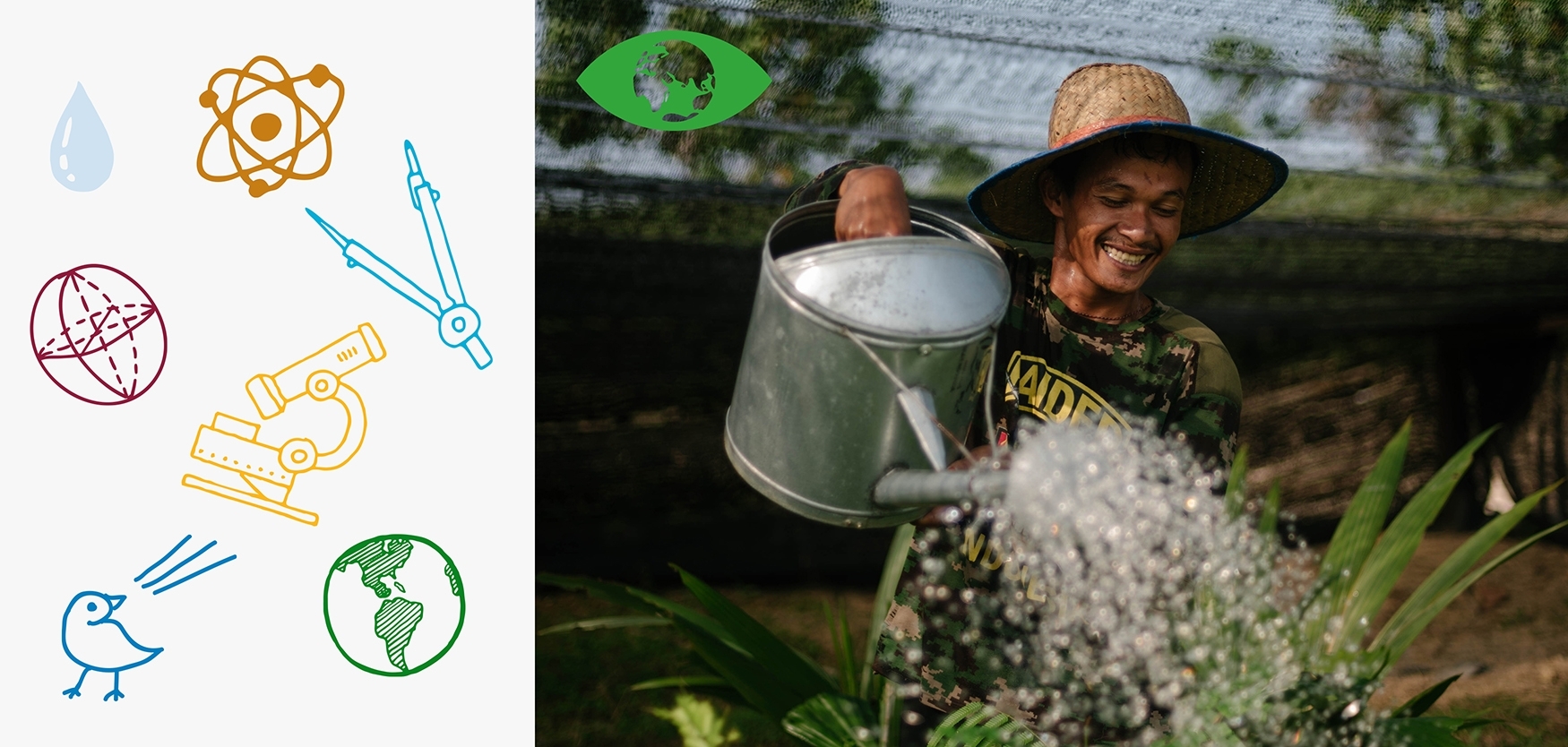 This course, tailored for Secondary and FE teachers, has been developed with experts from the University of Leeds, some of whom are key contributors to the Intergovernmental Panel on Climate Change reports. Other inputs include subject specialists and young people.
What can our training do for you?
Ensure you have the knowledge, confidence and understanding to teach about climate change
Access climate lessons for Maths, Science, French, Spanish, German, RE and Citizenship
Give you a certificate on completion
What can our training do for your school/ college? 
Help you develop a cross curricular approach to climate education
Support you to develop a whole-school/ college climate action strategy
Help staff gain a shared understanding and commitment to the importance and urgency of climate education
What can our training do for your students?
Ensure students have a clear understanding of climate change
Gain ideas about how you and your students can work with a range of external partners to deliver tangible carbon reduction actions in your local area
Students and the local community know of practical things they can do to make a positive change
'This course has been fantastic. I have gained many insights which I will incorporate into not just my subject teaching but also my role as a pastoral head of year. Thank you.'
Teacher participant
Climate Curriculum Key Ideas:
Scientific background
Urgency of need for Climate Action
Impacts of Climate Change
Responses to Climate Change
Consumption and Climate Justice
Possible Futures
Mindsets and Viewpoints
Feelings and Behaviour
Skills for a Fossil Free Future.
n
We offer three options

n

We can tailor the course to the needs of your department / school

n

We offer discounts for group bookings

n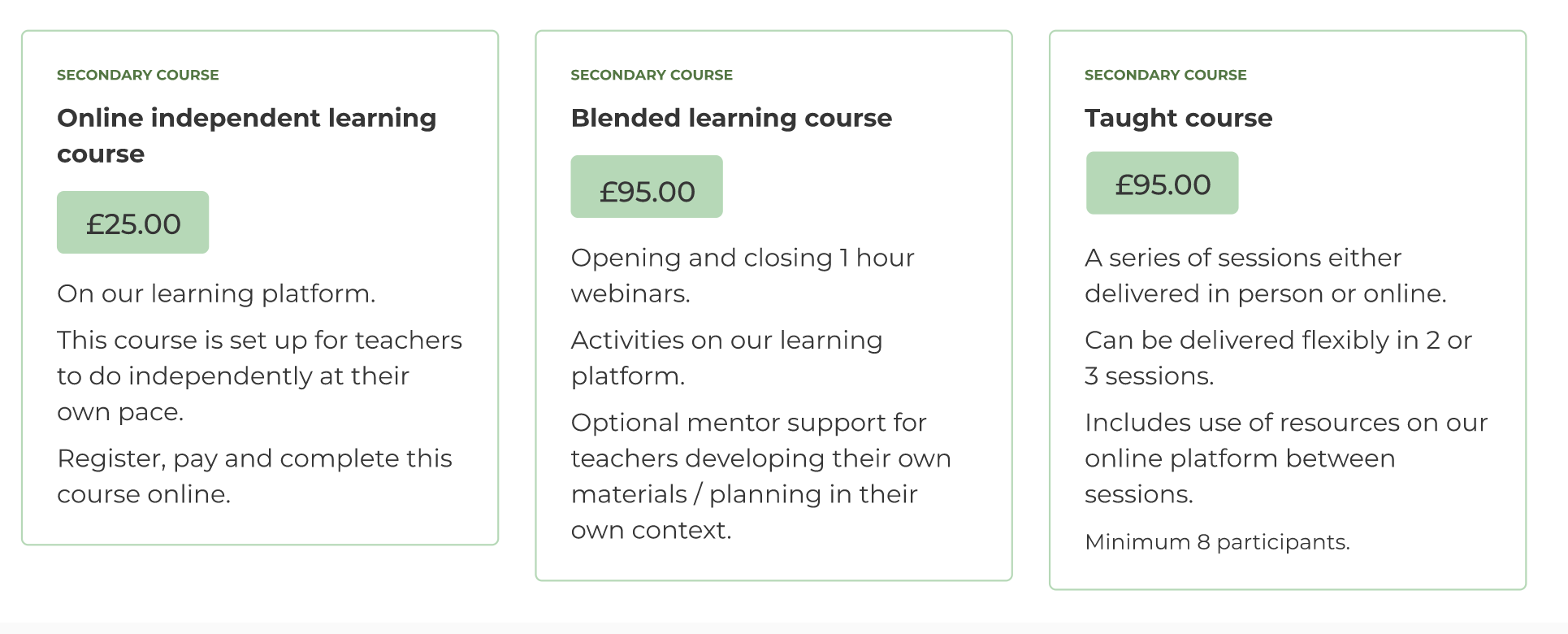 'Very enlightening, many thanks for the excellent resources'  
'This has been so much fun exploring CC in more depth and really thinking about how to embed the issues into my own subject and across the school.' 
'This course has been fantastic. I teach climate change all the time, as a secondary and A-level geography teacher, but I have gained many insights which I will incorporate into not just my subject teaching but also my role as a pastoral head of year. Thank you.' 
'This course has been incredibly useful. I have broadened my understanding of climate change and learned some very surprising information. I have gained lots of ideas and inspiration for my subject and also at whole school level.'